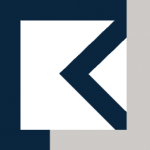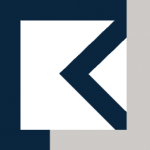 Berg Jeths Advocaten B.V., being a modern law firm, attaches great value to your privacy. This privacy is safeguarded in accordance with the applicable laws and regulations. The purpose of this document is to inform you about how Berg Jeths Advocaten processes your (personal) data.
Personal data we process
We process your personal data so that you can make use of our services or we can make use of your services. We use your personal data, for example, for conducting (extra) judicial proceedings, writing contracts, processing payments, to be able to call/write if necessary for our services and/or to comply with our legal obligations (such as doing our tax returns). Personal data is processed in our CRM system. We process, among other things, name, address, date and place of birth, BSN number, telephone number and e-mail address.
We process special categories of personal data only if and as far as this is permitted. We also process your personal data to establish your identity, as far as our rules of conduct oblige us to do so. Sometimes we request information from third parties such as the Chamber of Commerce or the Land Registry.
If we wish to process personal data for purposes that are not (yet) listed in this document, we will inform you in advance and, if required, request your (explicit) permission.
We do not store your personal data longer than necessary to achieve said goals. It is possible that the information is shared internally. Our employees are, like us, obliged to respect the confidentiality of your personal data.
Processing by third parties
Berg Jeths Advocaten does not sell your personal data to third parties and only provides data if this is required for the execution of an agreement to which you are a party, or to comply with a legal obligation. With companies that process your personal data on our behalf, we conclude a so-called processor agreement to ensure the same level of security and confidentiality of your personal data.
Cookies
Our website only uses functional cookies. A cookie is a small text file that is stored in the browser of your computer, tablet or smartphone when you first visit our website.These cookies ensure that the website works properly and that your preferred settings are remembered. Through the settings of your internet browser you can opt out of cookies. Via your browser settings you can also remove any information that was previously saved.
View, correct or remove
You have the right to submit a request to view, correct and/or remove your personal data we process. You also have the right to request a limitation of processing of your personal data and to object to the processing of your personal data. Furthermore, you have the right to ask us to return the personal data you provided, so that you then can provide these personal data to another controller. You can contact us via info@bergjeths.com or by telephone +31(0)40 – 2910691. We may ask you for proof of identity when you submit a request.If we correct or remove personal data, we will inform all third parties who received these data of the correction or removal, unless this is impossible or requires unreasonable effort.
Security
Berg Jeths Advocaten takes the protection of your personal data seriously and takes appropriate measures to prevent misuse, loss, unauthorized access, unwanted disclosure and unauthorized modification. If you have the impression that your personal data are not protected properly or there are indications of misuse, please contact us via info@bergjeths.com or by telephone on +31(0)40 – 2910691.
Complaint
Do not hesitate to contact us via info@bergjeths.com or by telephone on +31(0)40 – 2910691 if you have questions and/or comments. You have the right to file a complaint with the Dutch Data Protection Authority (Autoriteit Persoonsgegevens).
Amendments
Berg Jeths Advocaten reserves the right to amend this policy at any time. Changes or additions to this policy will be published here. Berg Jeths Advocaten recommends you regularly consult this section.